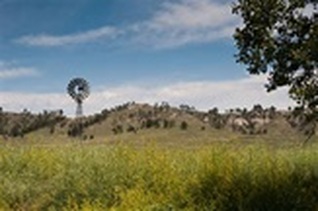 Nebraska


Concealed Carry
---
In 2006, the Nebraska Unicameral passed LB454 creating the Concealed Handgun Permit Act. The law allowing an individual to obtain a permit to carry a concealed handgun in accordance with the Act took effect January 1, 2007.

Applicants, who have completed an approved handgun training & safety course and completed a Concealed Handgun Permit Application, can present the application and necessary documentation in person to the Nebraska State Patrol location nearest them.
---
Nebraska Concealed Carry
As taught by Guy & Vickie Hielscher
through the Alliance Rifle Club
Classes will be held at the Alliance Volunteer Fire Department Training center located at 220 West 3rd St. next to Culligan Water Conditioning. Classes start at 8:00 a.m. and end at approximately 6:00 p.m. or whenever the shooting is completed.
All shooting will be at the Alliance Rifle Club Fiebig Range located east of Alliance on Hiway 2.
Successful participants will receive an NRA Basic Pistol shooting certificate, proof of course completion as required by the Nebraska State Patrol and a Nebraska Concealed Carry permit application
Class fee is $125.00 (non-refundable) by check or money order.
What to bring:
Paper and pencil or pen
Eye protection
Ear protection
Belt or hip holster that is high enough to be concealed by a shirt or jacket
For safety on the range
NO SHOULDER, CROSS DRAW HOLSTERS
or other holster that would cause the pistol barrel to be pointed at or towards any other shooter on the line or on the range.
Shirt, coat or jacket of sufficient size/length to safely conceal your handgun
100 rounds of ammunition that fits your gun - For liability purposes,
NO RELOADS
allowed
A sack lunch, snacks, water, pop or other non-alcoholic beverages
Additional clips or speed loaders will be useful but not required
Leave firearms and ammo safely secured in your vehicle until ready to shoot.
NO LIVE AMMO IS ALLOWED IN THE TRAINING CENTER
.
Nebraska Concealed Handgun Courses:2018 Class Schedule: The first Saturday of each month. Exceptions: June, July and September
Class size is limited, so per-registration is required.
Guy & Vickie Hielscher
308-762-4318
g-hielsc@bbcwb.net