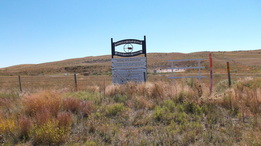 Glen Fiebig Range
is located eight miles east of Alliance, Nebraska on Highway 2.
Shooting butts positioned at 25 yards, 50 yards, 100 yards and 200 yards.
All members can use this range.
Concealed carry, Zombie, AR-15 Matches, and other matches are held here.
---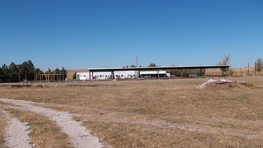 Hoffland Range
is located 10 miles east of Alliance, Nebraska on Highway 2 (first turnoff east of Mile Marker 98).
Shooting ranges from 60 meters to 1,000 yards. There is 1,000 yard pit.
This range is used for all shooting competitions including the Mid-West BPCR Championship, BPCR Buffalo, Mid & Long Range Gong, Military and many others.
---

General Range Rules

Failure to obey club rules may result in expulsion from the club.

No alcoholic beverages or controlled substances may be used or consumed on the club ranges or while shooting.

Gate keys shall not be duplicated or loaned to non members.

No minors are allowed on any club property without adult supervision.

Shooters must be a club member, guest of a member, or competing in a match to use the club ranges.

No unauthorized vehicles beyond the target butts/berms.

BMG shooting is not permitted at either range except during sanctioned matches.

Armour Piercing, steel core and tracer ammo use is not permitted.


Range Flag Must Be Flown Before Shooting at Hoffland Range.
Please help keep your ranges clean. Pick up your trash.